Jane Mitchell
Resin, oil, graphite, watercolour on paper on clay board. 370 x 445 x 35mm. Framed.
'Time Stamp' is a series of small paintings that explore the beauty and transience of everyday life. These paintings capture actual moments in time that I photographed from speeding car or train windows in the rain, on my travels. I simply flick through hundreds of photographs I have taken looking for a moment of beauty and using the timestamp on the photograph I recreate that unmemorable but yet significant image. Each painting depicted in the series ranges from urban landscapes to vistas and are united by a sense of fleeting beauty and impermanence.
Ultimately, 'Time Stamp' is a celebration of the small, overlooked moments that make up a life. By elevating these moments in artworks, I hope to encourage viewers to see the beauty in their own lives, and to appreciate the everyday moments that may otherwise be overlooked.
'Time Stamp' incorporates an added layer of complexity through the use of glass and resin. Each painting in the series features a layer of glass that separates us from the landscape depicted in the artwork. Inside of the glass, resin raindrops are delicately layered, adding a sense of movement and depth to the painting. As the light changes throughout the day, the raindrops catch and reflect the light in different ways, creating a dynamic and ever-changing viewing experience. This use of glass and resin not only adds a layer of visual interest to the paintings, but also serves to further emphasize the transience and fragility of the moments captured in each piece. By adding a physical barrier between the viewer and the landscape, and by incorporating the dynamic element of the resin raindrops, the paintings remind us that even the moments we capture, and preserve are subject to the constant flux and change of the world around us.
- Jane Mitchell
Regular price
Sale price
NZD $2,400
Unit price
per
Sale
Sold
View full details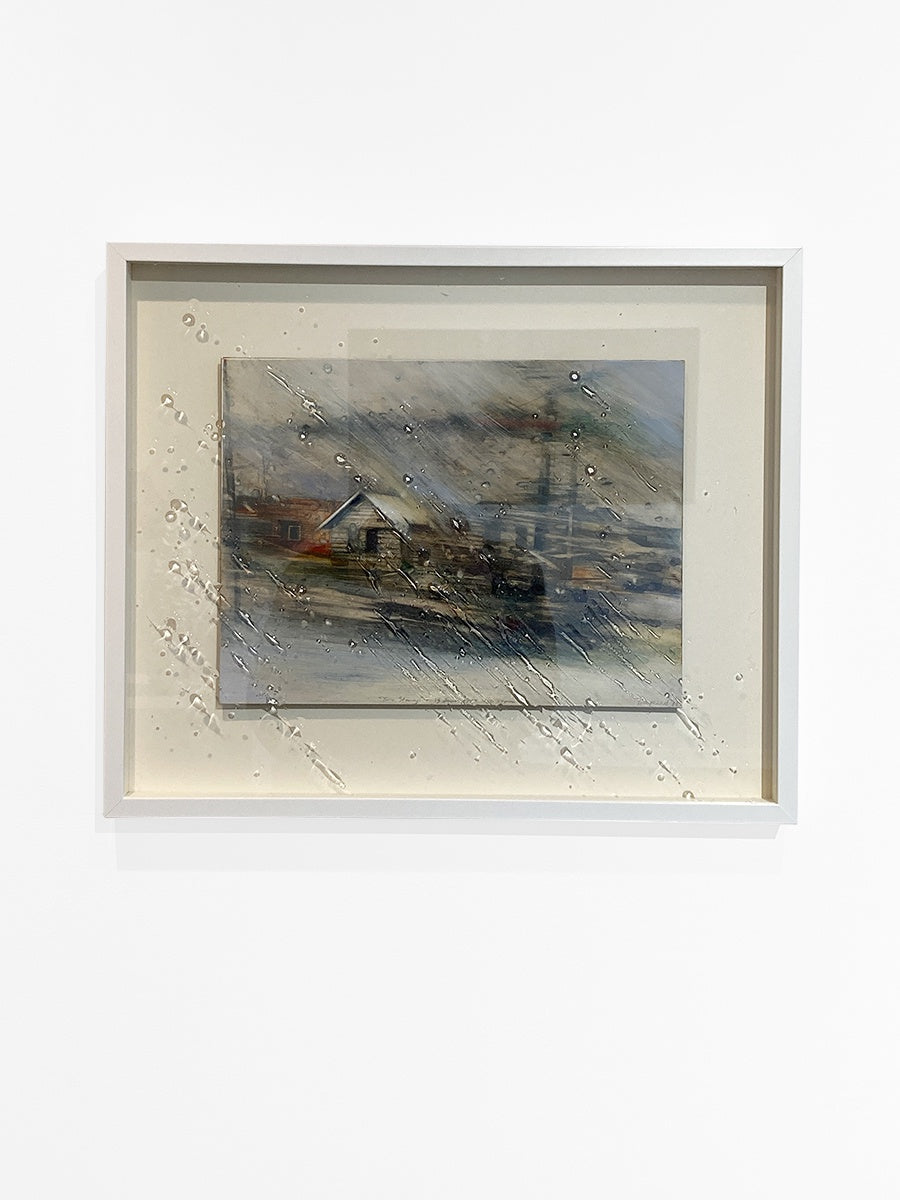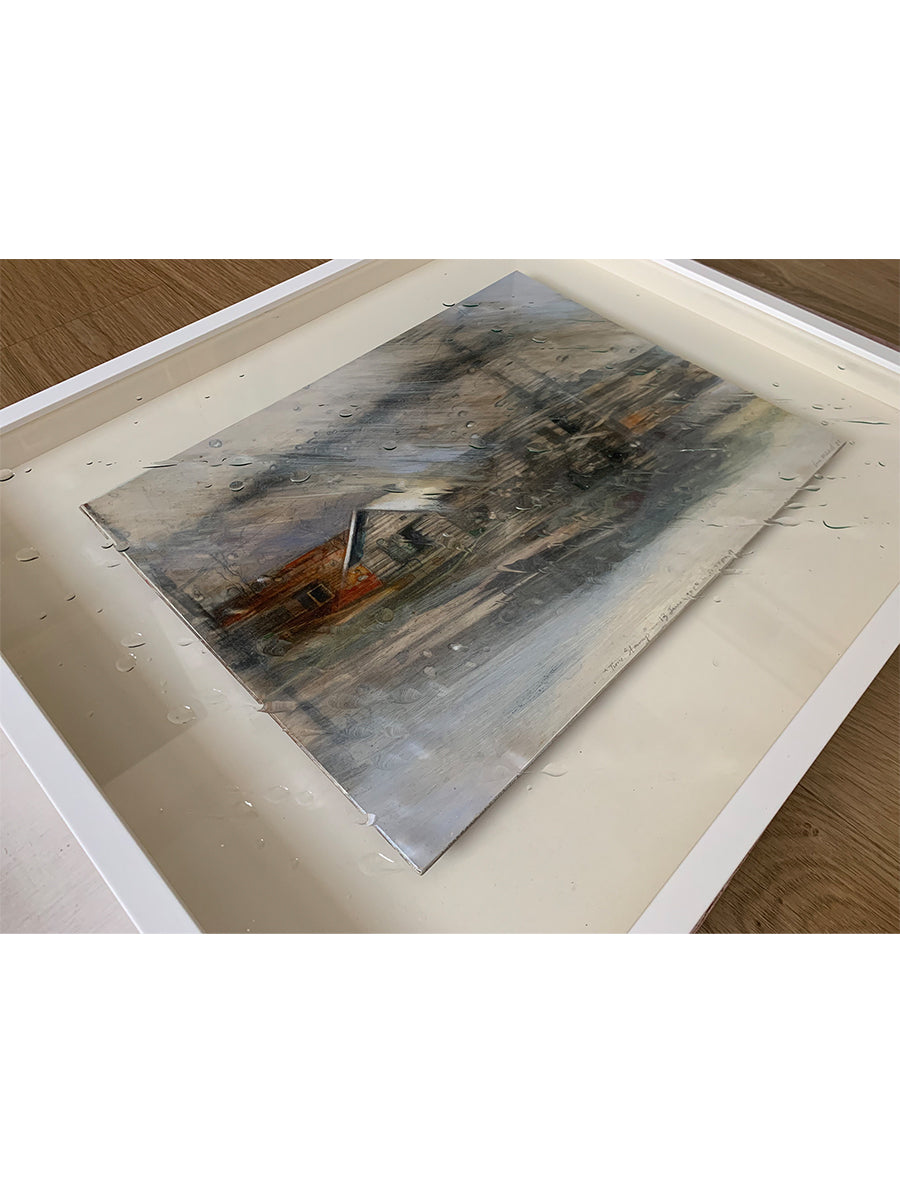 Shipping & delivery
New Zealand

Gallery Thirty Three provides a door to door shipping service nationwide. Our team is well versed in the handling and packing of paintings, drawings, sculptures, glass and multi-media contemporary artworks. All works purchased through the gallery will be insured in transit within New Zealand if our national shipping service is used.

International

We strive to meet the requirements of each of our clients regardless of the size, medium or destination of the artworks. Please contact us for an assessment of your shipping needs. All works sent overseas will be insured through the shipping agent's policy and insurance will be included in the total international freight quote for the client.